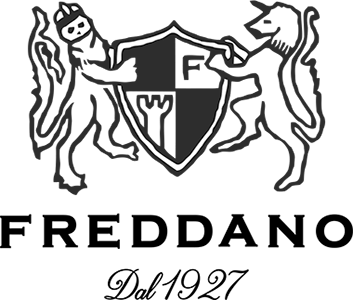 History
Tenuta Freddano was founded in 1927 by Sante Freddano, Italian emigrant to the United States. Historically, the company has always stood out for high quality manufacturing wine and extra virgin olive oil.
In 1987 the company was bequeathed to Sante's son, Giulio Freddano, who still today manages, as agronomist, every single production process.
In December 2019 the company was taken over by Chiara Fiorentini, a young businesswoman, who has chosen to transform her passion for wine into a job, with the constant help of the whole family.
Owners
At the helm of the company today are Chiara Fiorentini, a young woman of 26, and her mother Cristina, who have always been entrepreneurs in large-scale distribution.
The stubbornness and passion in pursuing one's dreams and goals make it the driving force of the company, which, despite the adverse situations of recent years, has in any case already obtained important results and awards.
The passion for wine, a strong link with tradition and respect for the environment and the territory are their leitmotiv.
Business benefits
Our production is certified organic and vegan, in full respect of the territory and tradition. We don't use herbicides, chemical fertilizers and pesticides to ensure healthier and more natural wines. We believe that viticulture is an art and that is why we harvest our grapes manually, carrying out a work of constant selection in the vineyard. The alcoholic fermentation of our wines takes place at a controlled temperature, with aging in steel and then in the bottle, in French oak barrels in the case of Merlot Riserva.
Land and Area
We are in Umbria, the green heart of Italy, where Lake Tiberino, a lake of marine waters, once extended; for this reason, our soils are rich in sandy clays with marine conglomerates that still give great minerality to our wines. Tenuta Freddano is in Fossatello, 15km from Orvieto, in the classic production area of Orvieto DOC.
The composition of the soil is of medium texture and the vineyards have an excellent southern exposure.
… from a history full of events that have taken place over the years, from a rich and precious land, from a strategic position, from a world that is still uncontaminated and above all from the passion and love we have for this project, we hope and fight for the company to take off and make us carry on this small but great dream of ours.
We are a company where the merits of tradition and family values have been traveling unchanged over time for years.
OUR TASTINGS

3 WINES WITH CHOPPING BOARD – € 25pp
Vineyard and cellar tours. Tasting with three glasses of wine combined with a mixed platter of cold cuts and cheeses with bruschetta with extra virgin olive oil of our production




3 WINES WITH LIGHT LUNCH – € 30pp
Vineyard and cellar tours. Tasting with three glasses of wine paired with a plate of pasta of your choice and bruschetta with extra virgin olive oil of our production




4 WINES WITH FOOD PAIRING – € 50pp
Tour in the vineyard and in the cellar.
Tasting with four glasses of wine paired with four different dishes.



OUR PRODUCTS
–
–